Zwangerschap in warm water samen met je partner.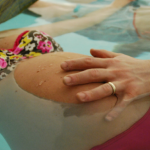 Een heel mooie ontspannende waterervaring voor de zwangere en haar partner. Lees meer
Aroma Mama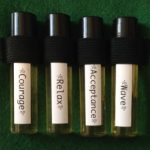 The use of essentials oils during pregnancy, birth and postpartum.
Some oils like Bergamot, Lavender or Camomile can be very helpful and safe during pregnancy. read more
Moxa /  Moxibustion
Moxa is een afkorting van het Japanse woord "mo ku sa" dat "brandend kruid" betekent.
Moxa bestaat uit de Bijvoet plant (vrij voorkomen hier). lees meer