~ Pregnancy ~
~ You desire to become pregnant or
~ You are pregnant, or
~ just gave birth
Desire to have children
You really would like to have a child, but getting pregnant is not happening as fast as you would like it to? Getting pregnant sometimes just doesn't happen right away.
Maybe you have already started IVF-treatments, or you are planning on doing just that?
If it is your desire to become pregnant, Oda ~ Care can help and support you with various treatments.
Pregnancy
You are carrying a new life inside you. Your body is changing, you are getting heavier and probably increasing in size. It is a unique period in your life, which can be cumbersome – both physically and emotionally.
During pregnancy the hormonal balance of your body is essential for your health. That's also true when you are not yet pregnant, but wish to become pregnant. That's why foot reflexology massage is also very suitable as a supportive treatment before or during pregnancy. Hormonal problems can be treated through foot reflexology and acupuncture points.
Over due date
Foot reflexology massage can be used to induce childbirth on or after the due date.
After delivery
After the big day of delivery, your body will need to recover. Give yourself some time to regain both your strength and balance with the aid of one of the following treatments.
Pregnancy and Foot reflexology / Watsu/ Shiatsu
These treatments can help you find some peace. Take out some time to get connected with your unborn child. During pregnancy your body needs to work hard and many changes take place.
Foot reflexology for instance, can help in optimizing your health during this important stage of your life and reduce physical and mental problems.
Pregnancy symptoms may be (among others):
~ Heartburn
~ Pain (back, muscles, pelvis)
~ Fatigue
~ Constipation
~ Edema/Swelling of legs
~ Stress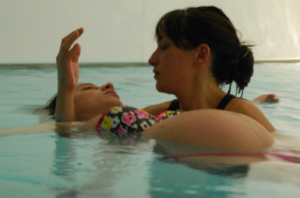 During pregnancy a healthy diet, yoga, sports, Watsu and Foot reflexology will all contribute to an healthy mind in a healthy body ('Mens Sana in Corpore Sano').

IVF
Couples that has chosen this route are welcome with Oda~Care. She is a valuable ally during these procedures. The emotional and physical discomforts can be lifted and, at the same time, the chances of an effective artificial insemination will increase.
NB! Foot reflexology/Watsu/Shiatsu are fine supplementary treatments, however they can never replace the treatment by a obstetrician or a gynaecologist. Always consult with an expert before coming for one of those treatments.
Doula contract
You can download my doula contract here as a pdf: