~ Ervaringen in de media~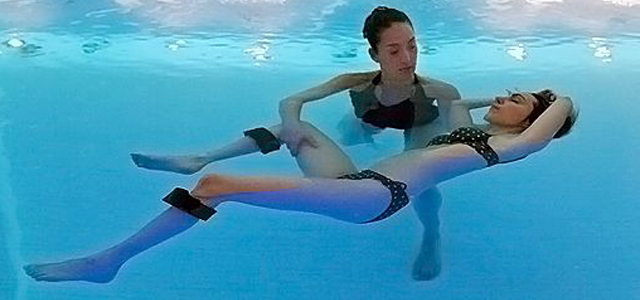 De pers:
Beautyjournaal: Monique kreeg (onderwater-) massages in Akasha hotelspa
Amuse: Regressietherapie (of gewoon ontspannen) in de Amsterdamse watsu-spa in het Conservatoriomhotel
Akasha, de design Spa in het Conservatoriumhotel in Amsterdam
Healthylivingamsterdam.com: wat is watsu-massage?
Wat anderen zeggen:
"I have met Oda for my first pregnancy
I was over 41 weeks and I didn't want to be induced in a hospital.
Oda did an acupressure session to make my son come and the next day my contraction began.
So for my second pregnancy from week 12, I have seen her every 2 or 3 weeks.
She was my doula and shiatsu masseuse. For all my questions, my doubts, my energy level, she was there , had always an answer to help and hands to relieve.
She came to our place for the birth of our second son, and then to the birth house.
I had a beautiful delivery thanks to her. I cannot describe how important and beautiful it was to have Oda with us .
She was more than necessary and she helped me in many ways
Thanks Oda for your listening, your magical hands and beautiful soul".
"Watsu-met Oda Meiberg – niet van deze wereld!!".
"For me Shiatsu with Oda is a way of life.
I've been treated by Oda nearly 4 years now (during this time I was pregnant twice and delivered 2 baby's), she met me in many different situations and moments, always available, always listening, always helping (or as I call it-fixing me ;))
Oda helped me in so many ways that today I treat Shiatsu as a gift I give my self.
If you love yourself- this should be the best thing you can do for you!".
"Oda-Care describes exactly what I have received. I received a very soft deep nurturing care. Relaxing in a warm swimming pool, Oda was taking me with my eyes closed, like a baby, I could let go of much tension, and be nourished by a new energy that entered then into my body".
"Watsu brengt mij diepe ontspanning. Ik voel me vol vertrouwen gedragen door Oda in het heerlijke warme water. De drukte van alledag lost direct op en de behandeling werkt op een diep niveau lange tijd door. Een groter cadeau kan ik mezelf niet geven!"
"Ik heb nu een aantal keer een voetreflexmassage gekregen bij Oda ~ Care. Oda Meiberg is een echte professional, maar ze heeft ook een warme persoonlijkheid dus je voelt je meteen op je gemak. Ze luistert goed naar je 'verhaal' en ze vraagt goed door naar wat je klachten zijn: emotioneel en lichamelijk. Ik heb de behandeling als erg ontspannend en rustgevend ervaren. In de dagen erna voelde ik me rustiger dan normaal en sliep ik beter en dieper. Ik zou een behandeling bij Oda ~ Care aan iedereen aanraden".
"I would like to share an unforgetable experience I had with Oda during a watsu treatment. I am 37 weeks pregnant and I offered my baby and myself a moment of deep and intense sharing in the water. It is not only a powerful moment of relaxation for a mother to be but it is a moment of giving up totaly and meet your baby in his own world of water into the womb. Giving birth is letting go and meet your child, therefor this watsu experience gave me the opportunity to see him, listen to him and trust him. It also made me remember my own past in the womb and trust myself as I have been there before and gone trough the process of birth. This all together made it absolutly unique and I recommend this experience to every mother to be!

Oda guides you into this world of peace and let it happen with such a beautiful care and respect. I deeply recomend her treatment as a gift to your body and soul!
Thank you Oda"
" This morning I finally got to enjoy a present that I was given at my fabulous blessingway back in March, a Watsu treatment from Oda Meiberg in the spa of the Conservatorium Hotel. OMG, what a GIFT!!!! I felt like a baby mermaid cradled in Oda's capable arms, floating and swirling in wonderfully warm water, it was nothing short of amazing, and EXACTLY what this tired mommy needed!"
"Yesterday I had the privilege to experience a WATSU (water shiatsu) session with my dear friend Oda Meiberg. I felt like I was floating in the stars and left the warm water completely relaxed and recharged. I would highly recommend this deeply healing experience…. for pregnant women, for moms with newborns, and for busy moms like myself who really need to step outside of things every once in a while. I felt my body unwind and all the stresses were carried away! (sounds good, right!)".
"In a watsu session with Oda I surrendered into a deep level of relaxation. While witnessing the water, the movements and being carried through this experience I came in a pure and open place inside myself. This mini universe in a pool created by Oda put me in straight connection with universal energy".
"I was lucky enough to have my first Whatsu experience with Oda at the Conservatorium Hotel. As Oda gently moved my body around in the pool I experienced a deep meditative state. I dropped out of the hustle and bustle of life for a while. I felt safe and supported enough to relax completely and I highly recommend this for anyone who would like to have a deeper connection with themselves. Having it in the Conservatorium Hotel was another added bonus, I enjoyed using the other facilities they offer".