~ zwangerschap ~
~ Je wil zwanger worden,
~ bent in verwachting,
~ of net bevallen
Zwangerschapswens
Jullie willen graag een kindje, maar het zwanger worden gaat niet zo snel als je had gedacht? Soms lukt het gewoon niet om meteen in verwachting te raken. Misschien ben je al begonnen met een ivf-behandeling of ben je van plan deze te ondergaan. Hoe dan ook, als je een zwangerschapswens hebt, kan Oda~Care je helpen en ondersteunen met diverse behandelingen.
Zwangerschap
Je draagt nieuw leven in je. Je lichaam verandert, wordt zwaarder en neemt toe in omvang. Het is een unieke periode die soms lichamelijk en emotioneel zwaar kan zijn.
De hormonale balans in je lichaam is essentieel voor je gezondheid tijdens je zwangerschap. Maar ook als je graag zwanger wil worden is die balans van groot belang. Daarom is een voetreflexmassage ook heel geschikt als preventieve gezondheidsbehandeling voor of tijdens de zwangerschap. Hormonale klachten kunnen worden behandeld via voetreflexpunten.
Overtijdsbehandeling
Voetreflex- en shiatsu-massage kunnen worden ingezet om de bevalling op te wekken vanaf de uitgerekende datum.
Na de bevalling
Na de grote dag van de bevalling moet je lichaam herstellen. Geef het de tijd om weer op krachten en in evenwicht te komen door een van de bovengenoemde behandelingen.
Zwangerschap & voetreflex/ watsu/ shiatsu
Tijdens de zwangerschap moet je lichaam hard werken en vinden er vele veranderingen in je lichaam plaats. Een voetreflex-, watsu- of shiatsu-behandeling brengt je tot rust. Je neemt even de tijd nemen om contact te maken met je ongeboren kind en gunt jezelf deze heerlijke ontspanning.
Voetreflexmassage bijvoorbeeld, helpt om je gezondheid in deze belangrijke periode te optimaliseren en lichamelijke en geestelijke klachten te verlichten.
Mogelijke zwangerschapsklachten:
~ Maagzuur
~ Pijn in rug, spieren en bekken
~ Vermoeidheid
~ Obstipatie
~ Zwelling van benen
~ Stress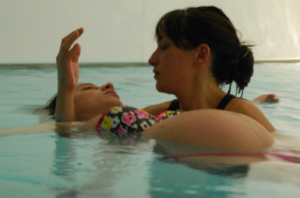 In de zwangerschapsperiode dragen gezond eten, yoga, sporten, behandelingen zoals watsu-, shiatsu- en voetreflexmassage allemaal bij aan de gezonde geest in een gezond lichaam ('Mens Sana in Corpore Sano').

IVF
Stellen die hebben gekozen voor een ivf-behandling zijn welkom bij Oda ~ Care,  een waardevolle bondgenoot gedurende deze soms zware procedures. De behandelingen kunnen de emotionele en lichamelijke ongemakken verlichten en de kansen van succesvolle kunstmatige inseminatie kan worden verhoogd.
LET OP! Een behandeling van een voetreflex-, watsu- of shiatsutherapeut is een goede aanvulling, maar vervangt nooit de behandeling van een verloskundige of gynaecoloog. Overleg altijd even met je begeleidende deskundige voordat je een van de behandelingen ondergaat.
Doula contract
Je kunt hier het doula contract als pdf downloaden: